From the Executive Director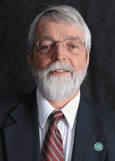 The year 2015 was exceptionally busy and exciting for us at the Vermont State Housing Authority. After being closed for more than five years, we opened our doors to applicants for the Section 8 Housing Choice Voucher Waiting list. In a relatively short period of time, we received over 1800 applications.
The Section 8 Housing Choice Voucher program continues to be multi-faceted and offers many opportunities for families and individuals. The popular Family Self-Sufficiency and Homeownership components allow folks to achieve a wide range of goals including the dream of owning their own home.   VSHA also established a new Preference this year and allocated up to 100 vouchers for Homeless Families with Case Management Support.
Over the last 11 years, in support of the VT Balance of State Continuum of Care, VSHA has been overseeing the statewide Annual Point in Time Count of the Homeless. The count includes those who are unsheltered on the streets or in other places not meant for human habitation, emergency shelters, and Transitional Housing for the Homeless.
The Property and Asset Management/Development arm of the Authority keeps an eye toward protecting and enhancing its management portfolio of multi-family and elderly housing and mobile home parks. During 2015, several properties received modernization upgrades, safety and accessibility features, and energy efficiency measures. As we move into a new year, VSHA will continue with improvements and refurbishments at other properties including a possible rebuild at the family property, Hollister Hill in Marshfield.
Although important to the viability of a property, modernization and rehabilitation are only one facet of keeping residents healthy. The variety of services through the Support and Services at Home(SASH) program and our partnerships with nonprofit organizations providing such initiatives as donated food and meals support the wellbeing of property residents.
This year VSHA issued the first of its kind municipal bond and became an instrumental partner in preserving the Farrington's Mobile Home Park in Burlington. We were extremely pleased to have had the opportunity to use our resources for such a worthwhile endeavor.
As we roll into our 49th year of providing direct housing services to Vermont Families in Need, the Vermont State Housing Authority is looking forward to embracing the challenges ahead.