From the Executive Director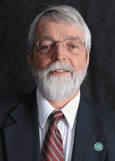 As the first statewide housing authority in the nation, the Vermont State Housing Authority is proud to have reached a milestone anniversary and in 2018 celebrated 50 years of providing direct housing services to families and individuals throughout our great state of Vermont.
Created on March 23, 1968 by the Vermont Legislature, the Authority's purpose was and is to improve affordable housing conditions and facilities by using resources and assistance provided by the federal government. By forming unique partnerships and without any state appropriations, the Authority has successfully fulfilled its legislative mandate to provide affordable housing services to Vermont neediest families. Starting out with just 100 units of housing in 1968, today the Authority is active in almost every community in the state and provides services to approximately 8500 families and individuals.
The Authority partners with private landlords and collaborates with nonprofits, other statewide agencies and municipalities; all dedicated to promoting and preserving affordable housing and improving the quality of life for Vermont families. VSHA administers the largest portfolio of Section 8 rental subsidies in the state and depends, in large part on the participation of private landlords.
Our "High Performer" Section 8 Housing Choice Voucher program is multi-faceted and offers opportunities and possibilities for families and individuals. By participating in such programs as Family Self-Sufficiency and Homeownership, many folks achieve their dreams.
Through its many collaborations and partnerships, VSHA is a leader in statewide efforts to end homelessness, and is able to administer the U.S. Department of Housing and Urban Development's (HUD) special needs programs.
The Property and Asset Management/Development wing of the Authority manages a large portfolio of mobile homes parks and multi-family and elderly housing. We are constantly improving, through rehabilitation and modernization efforts, the properties we manage.   Through our participation in such programs as Support and Services at Home (SASH) and our partnerships with nonprofit organizations, we are keeping residents healthy and in their homes.
The Vermont State Housing Authority has a very supportive Board of Commissioners and a dedicated and caring staff. We look forward to the challenges in the years ahead.